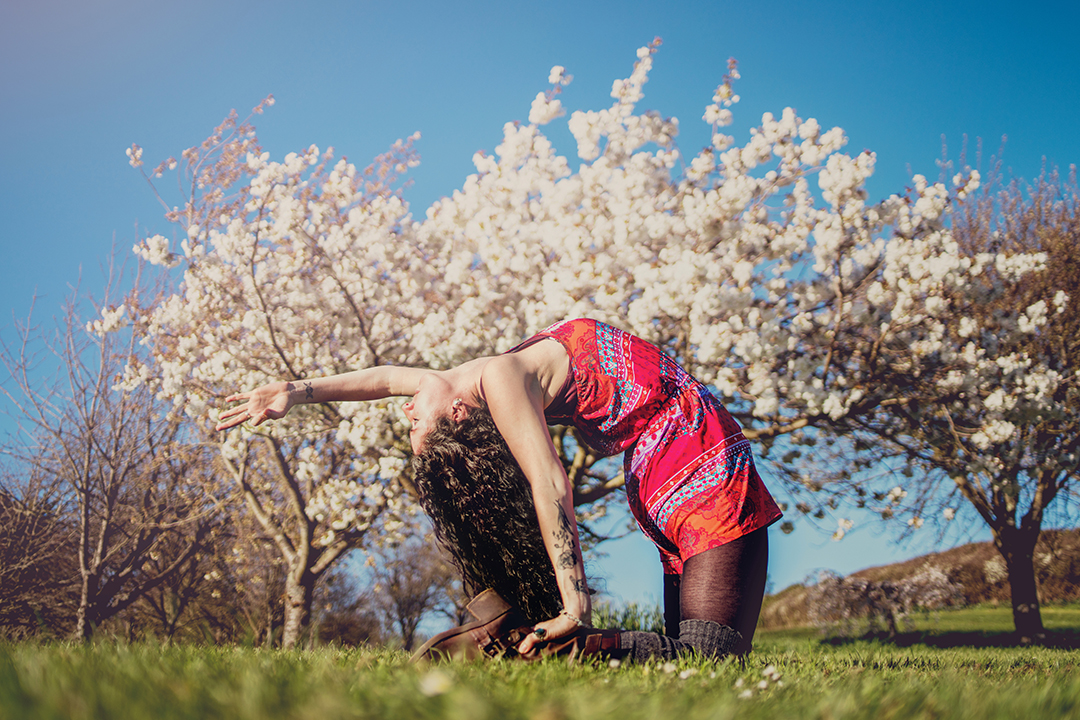 Hello! My name is Katie, I am many things!
I am an Ayurvedic Yoga teacher specializing in pre/postnal Ayurvedic wellness, a Women's Circle Facilitator, Cacao Ceremonialist, Reiki Master Teacher and I am also a published Poet, and Writer.
In 2019 I went on a six month pilgrimage that changed my life. I spent two months in Bali, three months in Australia, and one month in Cyprus; I managed to do this with a small amount of savings and the hospitality of wonderful friends.
I am now back in the UK, living in London with my beloved, and in 2021 I took time out to rest during covid plus surviving an ectopic pregnancy. It is now nearing 2023, I spent time healing but now I am back in the world with a new career path as 'Design Studio Assistant' for the British Museum. All my creative and Wellbeing things will remain side hustles going forward.
As a Wanderluster I have visited 22 countries so far, 5 of which I have backpacked around (Morocco, Nepal, Vietnam, Cambodia & Croatia) and I have temporarily lived in Cyprus, Bali and Australia. My Mum used to live in Bulgaria (whom I visited often).
I am very well travelled but have plentiful destinations I wish to visit one day! These include: Malta, Spain, Thailand, Hawaii, Czechia & certain parts of America.
I have exhibited video art & performed around the UK as well as Cyprus, Ibiza, Bali and Morocco.
I  have been featured in publications like GEEKED, Tribe Magazine, The Voice (Cypriot Newspaper), Belly Dance Vogue, F*ckyeah Journals!, The Be Woman Project and voted one of the top 25 European yoga bloggers of 2016 by  DoYouYoga.
As a writer and poet I am published in a variety of print and digital magazines, anthologies and literary journals.
I am available to teach beautiful, multifaceted workshops that include women's circles, yoga, writing therapy, priestess and cacao ceremonies and more. I also offer Reiki Attunements both locally and internationally- Please get in touch to book me for classes, workshops, festivals and retreats!
Welcome to my little feral corner of the Internet.
The Wild Yogi Blog is my one-woman labor of love where I write about my life journey, travel, publications, recent art comissions, dance performances,  interviewing amazing women, book reviews and other things I find lovely and wish to share.