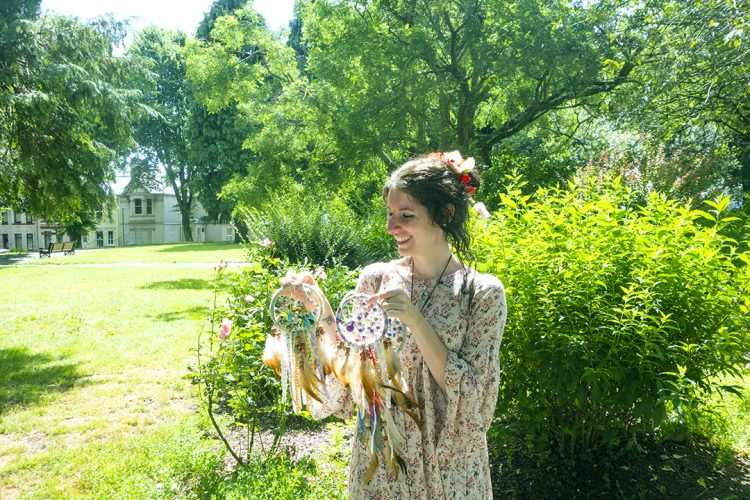 I love making these for people, check out the Joyful things I have found!
Artist carves beautiful totem figurines using the Avocado stone.
Meghan Currie offers a new yoga video bundle, deliciously titled Honey on CodyApp.
Have you seen this enchanting Pythia Botanica Oracle deck?, Oh it's gorgeous!
Comic illustrator creates hilarious sketches of women's every day problems.
80 people form human chain to rescue a family drowning in a rip tide.
Funny list of things us Brits do that confuse Americans, like fridges in kitchens!
Illustrator remakes Disney characters happily ever after in our modern world.
I am currently reading The Clay Girl. This is a beautiful lyrical, magical realist novel.
Funny yet weird panoramic photo fails that look like something from a bizarre horror movie.
New favourite, magical yogi instagramer. I love her! She is so inspiring.
*Photo of me with my dream catchers taken by the lovely Jodie Hansen.