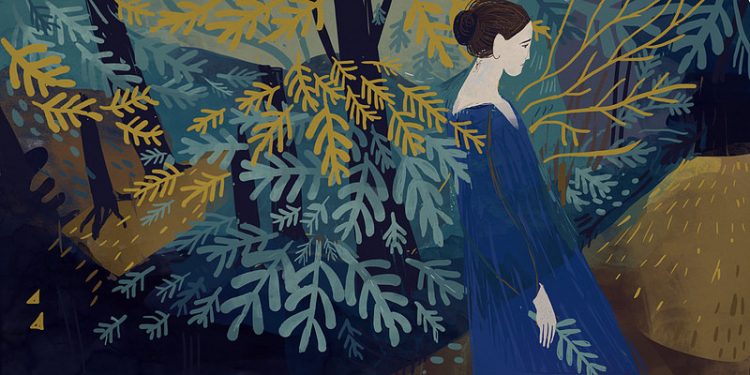 Image source: Alexandra Dvornikova.
I've been writing a lot. So much so that I'm getting headaches and my sleep is restless. It's OK though, I'm enjoying this time, I am feeling very wordy at the moment and I've purchased quite a few poetry books and novels to review on this blog.
I'd say Literature was probably my second favorite subject at school, beaten only slightly by Art since at the time I felt Art gave me more freedom and Literature has a tendency to be taught in a regimented way in schools.
Regardless, because of my love of both forms of expression I do enjoy fusing both together as mixed media pieces, I include text or script to my video installations and I'm currently creating an illustrated poetry book.
Here are ten Joyful Things for your viewing pleasure!
Florence and the Machine sings to a girl with bone cancer, in hospital.
An old farm in the mountains of Costa Rica was turned into a sanctuary for 900 dogs.
Just purchased The Clay Girl, it's a magical realist novel. Super excited to read & review it.
We're off to Bulgaria soon, check out these beautiful places we might visit.
Hilarious video of British men trying to get a bike of an electric fence.
Yummy, summery ice cream recipes up on Goop!
Interesting article about giving our emotions space so we can heal.
I LOVE Shakira's new single, have you heard it? It has a lovely, summery vibe.
Clever recycling machine feeds stray dogs, this is a wonderful idea!
Ten must see Bookshops in the world according to the Guardian.
*Art work by Alexandra Dvornikova. She's a Russian artist training to be an art therapist. I've just discovered her work and instantly fell in love. I adore how mystical and macabre her paintings are. Almost reminiscent of the old folkloric tales.