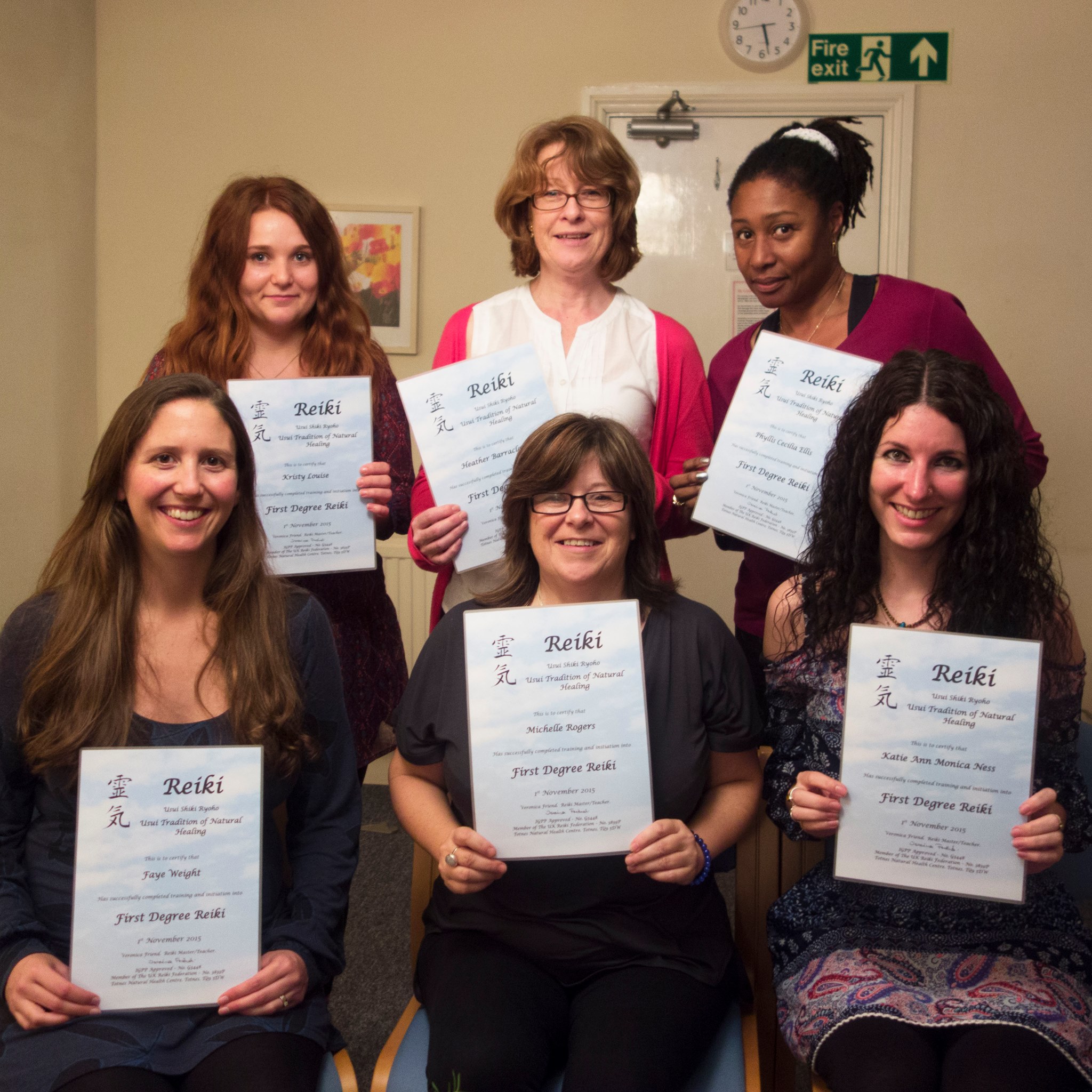 The weekend of Halloween was a busy one for me. Waking up at 6:30am I had to make my way to Totnes from Plymouth to attend a Reiki training & attunement workshop. Saturday and Sunday were long days, starting at 9:30am and finishing at 5:30pm. In many ways the weekend workshop was intensive because there is so much to learn but it was also calming and I was luckily in a very supportive group of 6 women. It was just so lovely to talk about magical things over tea like merry witches on Halloween! Our teacher Veronica Friend is just lovely and informative, you really feel like you are being guided safely through the workshop by her.
Being attuned to Reiki wasn't something I planned to do, I knew the basics of it and I am open to most holistic subjects. What sent me down this path to sign up for this workshop was a recent interview I wrote with someone (this interview is soon to be published) whose instagram I like and I saw that she had been attuned to Reiki. This woman is living in Canada but something stirred my curiousity and for some reason I google searched "Reiki training, Devon" and I wasn't expecting anything to show up or if it did, I expected the training to cost an arm and a leg, however by chance I found one that I could afford, being held in a town 30 minutes away from Plymouth and happening on Halloween! This seemed too good to be true and also pretty strange my Yoga interview lead me to this workshop only two weeks before it was to happen. I didn't want to miss this opportunity and booked that time off work.
What I love about Reiki is that it can be applied to anything and I felt like it would be a good idea to incorporate this knowledge (alongside Chakra Balancing) into my dance workshops and even during Indian Head Massage. I am unsure yet if I want to do my Level two, right now I feel like my Level one is just enough but we shall see.
If you want to learn more about Reiki and it's three (sometimes four) levels, click here.
and here is the lady I trained with: Veronica Friend.