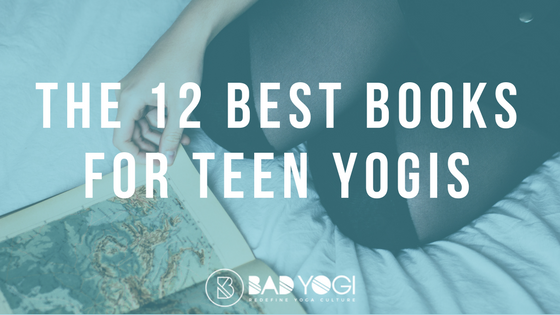 As the second part of the Teen Yoga series for Bad Yogi Magazine I wrote a book haul review of some great books for Teen Yogis. Some books are yoga related, others are young adult novels or memoirs that delve into topics adolsecents struggle with, such as gender, sexuality, culture, society, family and mental health. I wanted this book haul to have variety and to appeal to young adult voices. As well as fiction, there is also a poetry collection, a personal diary and a handbook on mindfulness specifically for Teens. I hope you enjoy this article as much as I did writing it!
"I am a newly trained Teen Yoga & Mindfulness teacher and I also love books (I quite fancy leading a weekly yoga & book club one day — a girl can dream!)
I thoroughly enjoy expanding my knowledge in subjects I'm passionate about so after my Teen yoga teacher training I really wanted to delve deeper into the mindset of being a Teen, tapping into my own memories of being a young adult and so I read numerous YA novels, published journals and yoga books specific to Teens that could be brought into a Teen class as part of a theme or as recommendations to pupils who also loved to read and may benefit from a particular book or if there are Teen Yogis who read Bad Yogi Magazine!"
To view the book haul on Bad Yogi Magazine, click here: 12 Best books for Teen Yogis
If you wish to read my personal journey on becoming a Teen Yoga Teacher, read it here:
Why I became a Teen Yoga Teacher
If you wish to read other articles I've written for Bad Yogi, click on this link here:
Katie Ness: Bad Yogi Publications
If you wish to read articles I've written for Yogi Approved, click on this link here:
Katie Ness: Yogi Approved Publications
For inquiries about my rates and availability to write for your platform, please visit my contact page for more details.