As a practicing yogi and pagan witch I have, over the years begun to transition into a lifestyle that is slower and in keeping with the energy of the earth. I try to be more conscious of the things I buy, items I no longer need are given away to friends, I recycle, upcycle, mend broken things and I'm vegetarian. But also I'm searching for a deeper connection to a more humble and even primal existence. I feel that relearning old practices that are in harmony with our planet and with our own biorhythms is absolutely necessary for our well being on an individual and global scale. Having knowledge of plant lore and life, of phases of the moon and map of the stars are actually very important, not just to benefit us for when we plant seeds and harvest crops but also for our mental health. When was the last time you stood in a meadow at twilight to marvel at the heavens? When did you stop and enjoy for a moment the rain soaked earth or butterfly's wings?
I want a life that is stripped back to basics so for my own enjoyment and self initiated learning I've been studying books about plants, herbs and the natural world, both from a scientific and mystical point of view and even from an artistic perspective in Botanical illustrations. Studying nature enables me to gain knowledge in foraging, growing herbs and perhaps one day have my own veggie patch. I can then go on to dye clothing using natural colours from flowers, learn traditional remedies and spell work. I imagine myself one day working as a holistic teacher, counselor and artist and coming home to my witchy house! So, here are five books I am loving at the moment as part of my solitary witch practice.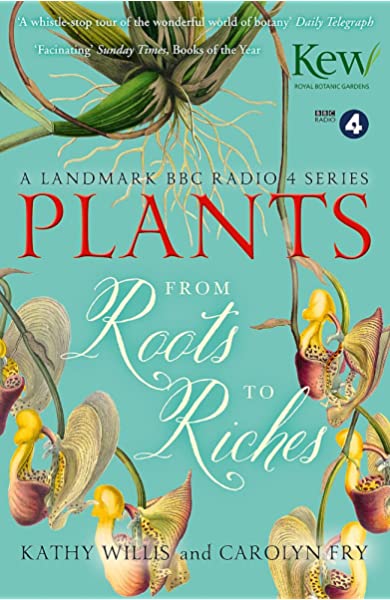 Plants: From roots to riches by Kathy Willis
This is a wonderfully rich resource of information on a huge range of subjects ranging from how classifying plants has changed over the centuries, their economic exploitation, the impact of DNA analysis on classification and improvement of food crops, and perhaps at the centre is the role of Botanic Gardens such as Kew, which undertake scientific research, keep essential plant libraries and seed banks, and now welcome the public to enjoy the beauty of the gardens as well.
It also has chapters on how plants grow, the importance of biodiversity the importance of rain forests and the most significant food crops.
If, like me, you're interested in most things about plants but not a botanist, this is a terrific book to own, so you can dip into it whenever you want a refresher.
It will date, inevitably, but much of it relates to botanical history and discovery, and it covers the major issues we need to be thinking about as a result of climate change, loss of species, and genetic modification.
It is based on a BBC 4 radio series, and is easy to read, even in the most scientific chapters.
Buy the Book here: Plants: from Roots to Riches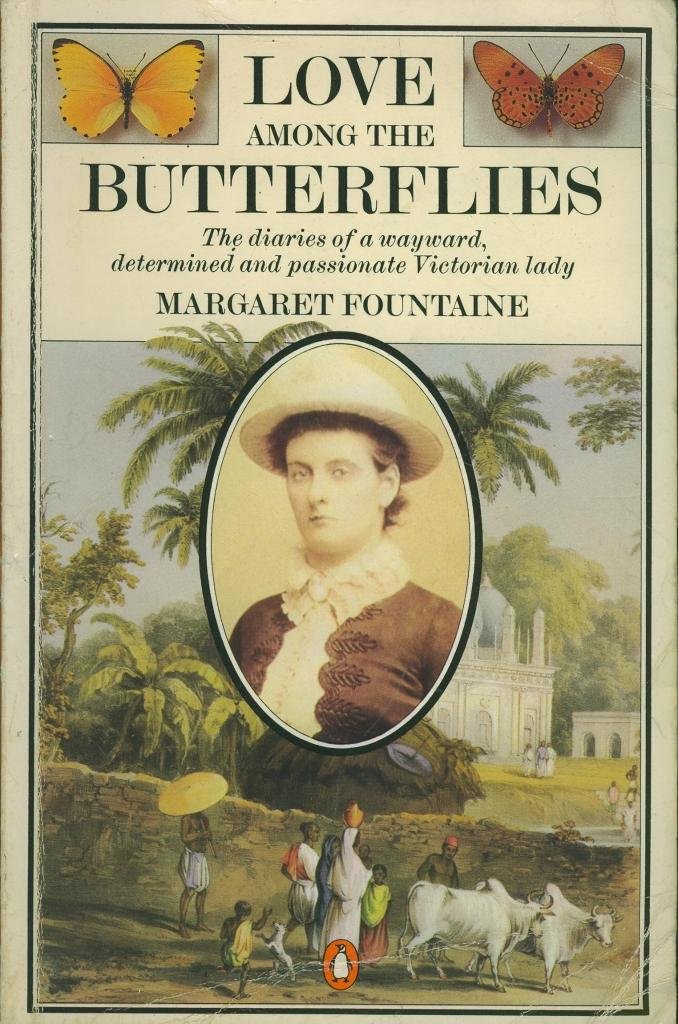 Love among the Butterflies by Margaret Fountaine
I love reading diaries and this is a fabulous diary to own. Margaret Fontaine led a pretty fascinating life… Just as she thinks she's going to need to find a suitable husband to ensure her future… her rich uncle decides to bestow some of his wealth on her and her sisters. No longer dependent on marriage for a comfortable life, Margaret decides to do what she loves best: Travel and collect butterflies. And she travels for most of her life. She bicycles halfway across Europe, much of it on her own, 30 or 40 miles a day. She has no chaperone in well traveled places, and for countries a little less friendly to travelers, she hires a Dragoman. Whenever she runs out of money she goes back to England until her next annual allowance comes up and she's off again. She's fearless… meeting people alone and staying with strangers. Margaret Fountaine was a feisty Victorian Englishwoman of independent means who travelled the world for 50 years collecting butterflies, and was totally unfazed by the unaccustomed situations and conditions she encountered, seeing off drunken men, robbers, fleas, snakes, mosquitoes, riots, wars, troublesome natives and the odd stray lion.
Buy the Book here: Love among the Butterflies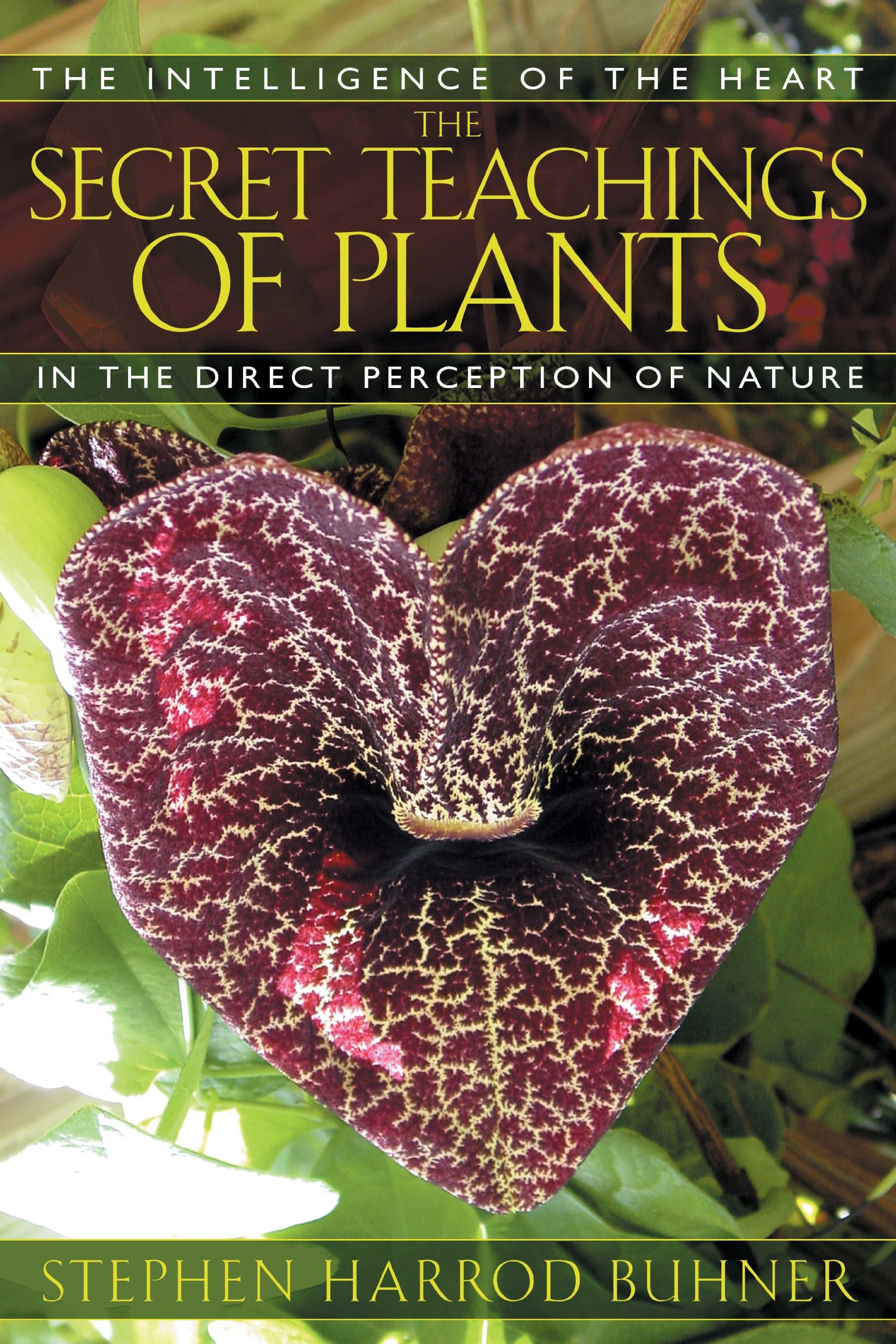 The Secret teachings of plants by Stephen Buhner
The book is based on a wonderfully insightful concept of the "intelligence of the heart." Recent discoveries in neuroscience have proven that more than 50% of the heart is comprised of neural cells. It is from our hearts that we process our energetic connection to everything we come in contact with. The problem is that we have cut ourselves off from this connection by allowing ourselves to be caught up in our rational, analytical minds.
Buhner explains that the knowledge of plant medicines that ancient and indigenous peoples have, comes, not through trial and error experimentation, but is directly transmitted from the plants themselves. And while this may seem like a stretch to the rational, analytical mind caught up in the post-industrial, television-based world, deep within all of us this truth awaits rediscovery.
The first part of the book contains scientific explanations and linear analysis. The second part is a stream of consciousness, full of quotes and practices for enhancing our relationship with plants. When I first started the book I loved the first part and was a bit skeptical of the 2nd half. But once I began reading that part, I realized that the first half was merely setting the stage and the second part is where the real understanding lies.
The consciousness of plants may be vastly different from our understanding of consciousness. Interacting with plants is not simply about talking to them. It is much more about opening the lines of communication with them on an energetic level and sharing our lifeforce. By opening our hearts and experiencing nature in its fullness we can begin to realize this connection.
Buy the Book here: The Secret teachings of Plants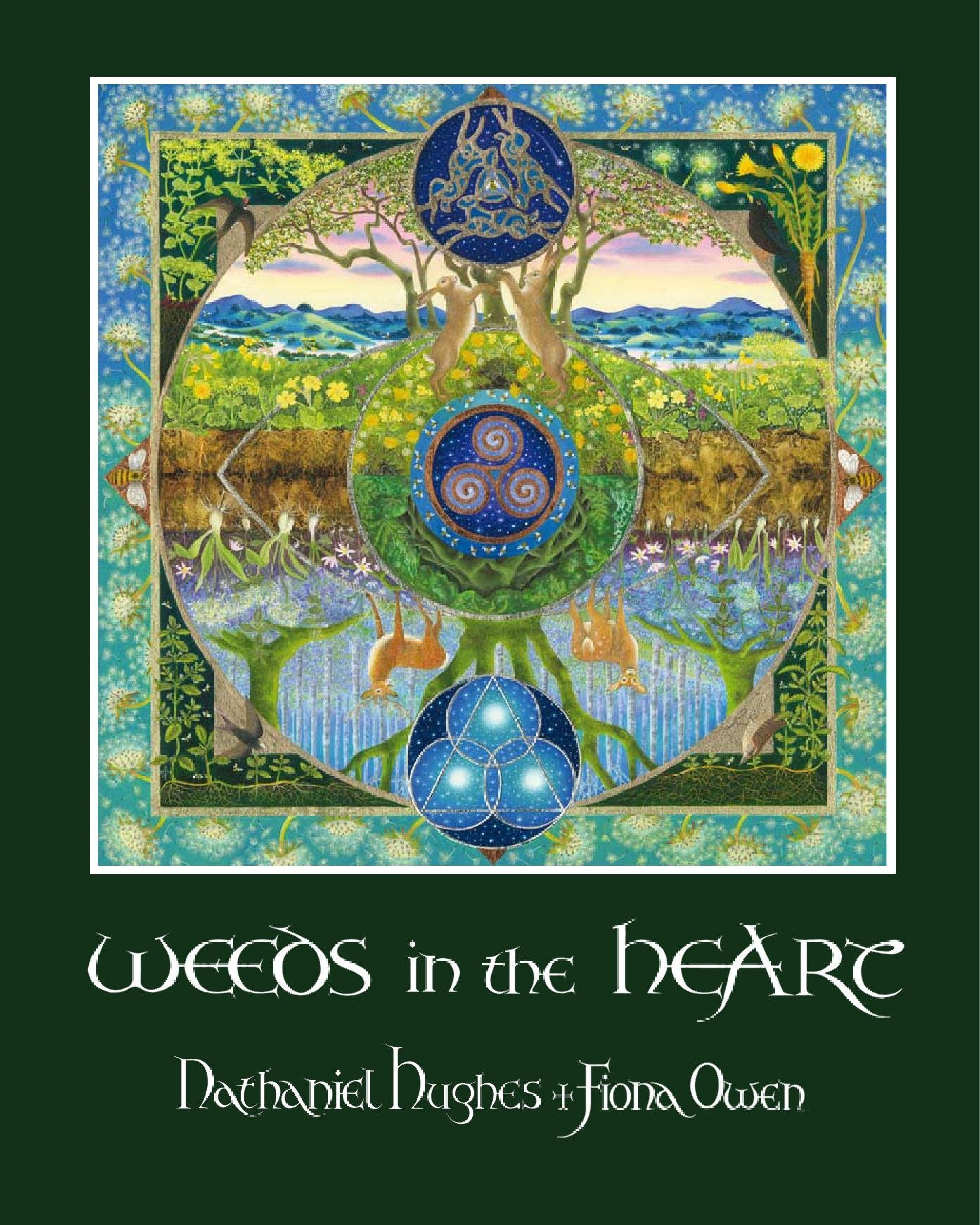 Weeds in the Heart by Nathaniel Hughes
This is a unique and unusual herbal book–a labor of love by herbalist Nathaniel Hughes and artist Fiona Owen. It is not a book of cures; it is a book of doorways. Through rich storytelling, first-hand accounts of plant meetings, and tales of healing, the consciousness that can emerge within these plant-human relationships reveals itself.
Illustrated throughout with full color gilded illustrations, this beautiful case-bound volume every artist, plant lover and expert needs on their shelf.
The layout of Fiona's pictures, and the poetic musing style of Nathan's narrative text, took me deeply into a meeting with each of the plants. I loved the way personal enquiry interwove with scientific and historical facts about the plants, combined with examples from Nathan's clinical work. Even though each chapter was about a particular plant, it didn't feel that the chapter was just about that plant, but the plants place in a wider context of health and healing and something deeper and bigger than that still.
This book is a must for anyone wanting to look deeper into the true nature of how herbalism can support healing, and are ready for their own self enquiry into these meeting with plants. I will read this again and again, both cover to cover, and dipping in and out of it for certain fragments and little gems of information.
Buy the Book here: Weeds in the Heart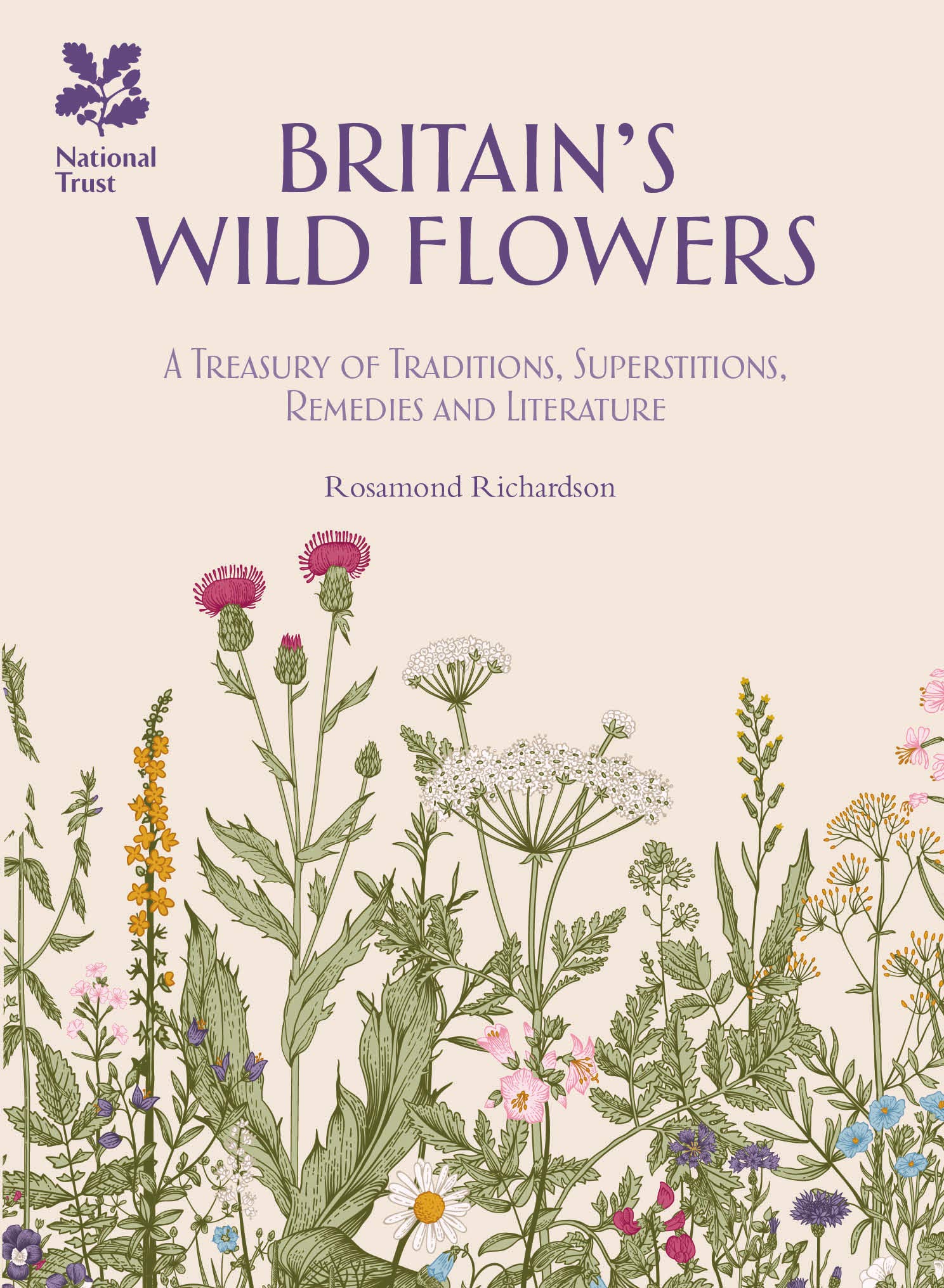 Britain's Wildflowers by Rosamond Richardson

A fascinating look at the myths, folklore and botany behind over 70 British wildflowers.
From hedgerows to meadows, wildflowers can be found throughout our green and pleasant land. In this book, journalist and garden writer Rosamond Richardson traces the history and myths behind each flower to discover the fascinating ways in which the plants were used. Discover which flower used as a medieval lie-detector to test the innocence of suspected criminals, or stuffed in the shoes of Roman centurions to prevent damage to their feet as they marched.
From periwinkles, beloved of Chaucer, and the oxlips and 'nodding violet' growing in the forest of A Midsummer Night's Dream, the book celebrates the important role wildflowers have played in literature, as well as their uses in food and medicine, and the history, myths and tales behind each species.
The nineteenth-century poet John Clare wrote, 'I love wildflowers (none are weeds with me)'. This book is a celebration of the bountiful history behind Britain's beloved wildflowers and is perfect for anyone with an interest in gardening, history or the natural world.
Buy the Book here: Britain's Wildflowers
I've also written book reviews for Yogi Approved click, on the links below:
Six Soulful books for the summer
Five books for the Winter reading list
Five books for your Fall reading list
And Bad Yogi:
8 Poetry books to inspire your yoga practice
4 books by inspiring yoga teachers
12 great books for Teen Yogis
Here are some other book reviews published on the blog:


Book Haul: More Magical Realist books
Book Haul: 5 Beautiful books on Botanical Illustration
Book Haul: Seven books about Natural Magic & Herbalism


Book Haul: Empowering books for Wild Women

Book Haul: Seven Books about the Sacred Feminine

Book Haul: Seven Magical Realist Novels I Recommend

Book Haul: Obscure Poetry Books I recommend
I am available to review copies and creating sponsored blog content, visit my contact page for details.
Please note that I do not accept self-published books or e-books for review.