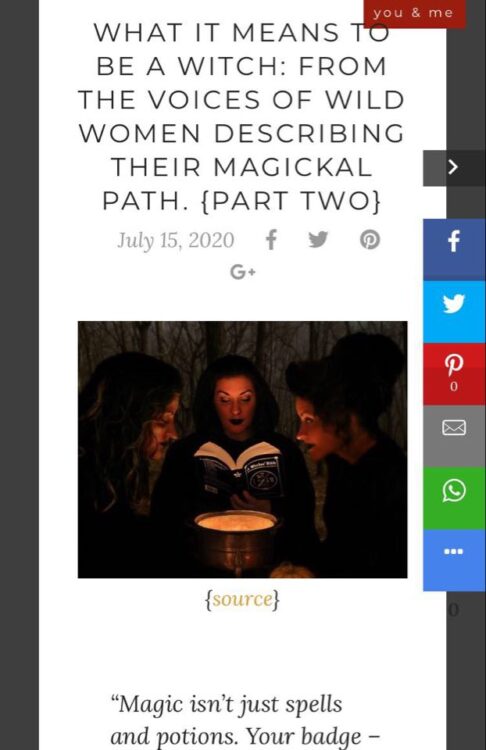 Part two of this lengthy article is now published! I may consider a part three to explore other voices and identities within LGBTQA, Black community and men who consider themselves witches or wizards
Part one and two mainly focussed on the women I know from around the world who practice a form of witch craft. It is these beautiful friends that made these articles exist, their voices brought my writing to life but I'd love to expand, I am even considering creating a podcast.
It has been liked 41 times and shared 16 times on Rebelle Society Facebook already!
I am now writing a new script for a meditation and a poetry book collection to be published.
My next large article will explore the Priestess Path so stay tuned for that.