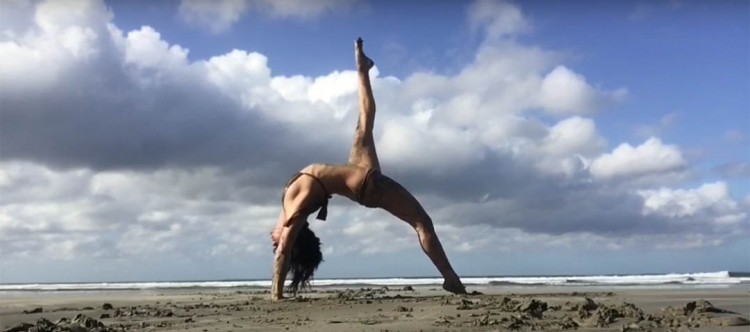 Amazing and weird essential oil uses.
Plant Ally manifestation cards for the tree hugging, mystical yogi, these are stunning.
Kid friendly poses to keep them calm. I'll be using these in future classes.
I love this over-sized Oriental Scarf so I bought it!
Ditta von Teese plays dress up in stunning, vintage dresses.
Man photoshops dog to look like a giant fluffy best friend!
Megan Currie has a new & very beautiful beach yoga video.
Befriending a tree for healing, according to Chinese medicine.
Elena Brower talks about life, art and the elegance of yoga.
Mana are a natural cosmetics company that create gorgeous essential oil cream deodorants!
*Image: Screen shot from a Meghan Currie video