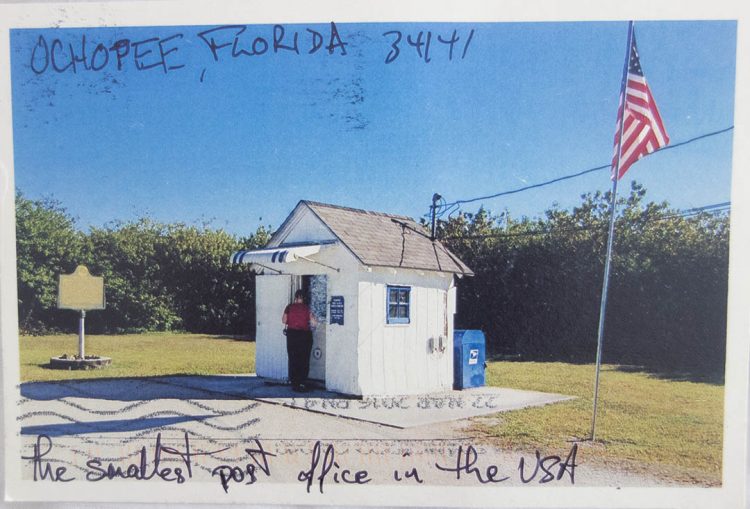 Amazing mud paintings on school walls in Bihar.
Lovely video of artist Shilo Shiv Suleman talking about her community projects.
Female chief in Malai breaks up 850 child marriages and sends the girls back to school!
Eating cake for breakfest boost yours brain power!
These Harem pants are super funky and the company donate to a dog rescue centre.
Beautiful witchy oracle cards, I've put on my birthday wish list for October!
Loving the look of this retreat centre on Koh Phangan island of Thailand.
How cute are these tiny tree houses in potted plants!
This video of two Brothers Convincing their Little Sister it's a Zombie Apocalypse is so funny!
Loving this erotic poetry book "Dirty pretty things" by Michael Faudet.
*Image is a postcard from Ken & Joann, friends of ours from America whom we met in Morocco. Ken likes to send friends some arty postcards which I find incredibly nice. On the front Ken writes "Smallest post office in the USA".