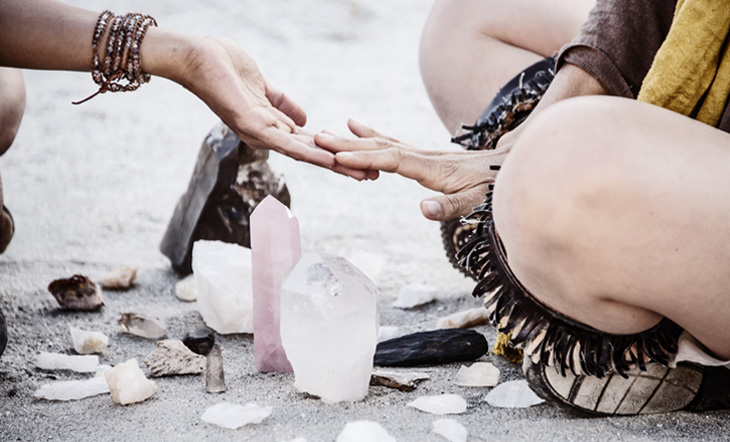 "The word reiki is a Japanese word for "universal life force energy." But what is reiki, exactly?
Reiki is a subtle energy therapy, commonly practiced by light touch or "layering on of hands," either gently on the body (if patient allows) or slightly above it, bringing the hands within the auric field and other koshas (which are the 5 sheaths of the aura that are like layers of an onion of the subtle body).
In essence, reiki is the practice of administering an unseen "life force" energy (also known as prana) that flows from the universal life force, through the crown chakra and out from the hands (which act as portals) for the reiki (life force energy) to stream through to the person receiving the treatment."
Read more here: What is Reiki?
I haven't written for Yogi Approved in a long time and they've asked me to write more about the Chakras, Reiki and Crystal healing in the near future so watch this space!
Read my poetry and prose on Rebelle Society here:
A Love Poem by an Imperfectionist
The Healing Powers of a Women's Circle
Here are some book reviews published on the blog:
Book Haul: Beautiful books about Herbalism
Book Haul: Nature books for the Green Witch
Book review: Wicca by Harmony Nice
Book review: Matter & Desire: An Erotic Ecology by Andreas Weber
Book review: Gypsy Magic by Patrinella Cooper
Book Haul: More Magical Realist books
Book Haul: 5 Beautiful books on Botanical Illustration
Book Haul: Seven books about Natural Magic & Herbalism
Review of Persephone Book store & books
Book Review on: The Shamanic way of the Bee
Book Review about: Alchemy of the Heart
Book Review about: The Book of Dharma
Book Haul: Empowering books for Wild Women
Book Review: Folk, a short story collection by Zoe Gilbert
Book Haul: Seven Books about the Sacred Feminine
Book review of The rules of Magic by Alice Hoffman
Book Haul: Seven Magical Realist Novels I Recommend
Book review of Fen: A short story collection by Daisy Johnson
Book review of Rupi Kaur's The Sun & her Flowers
Book Haul: Obscure Poetry Books I recommend