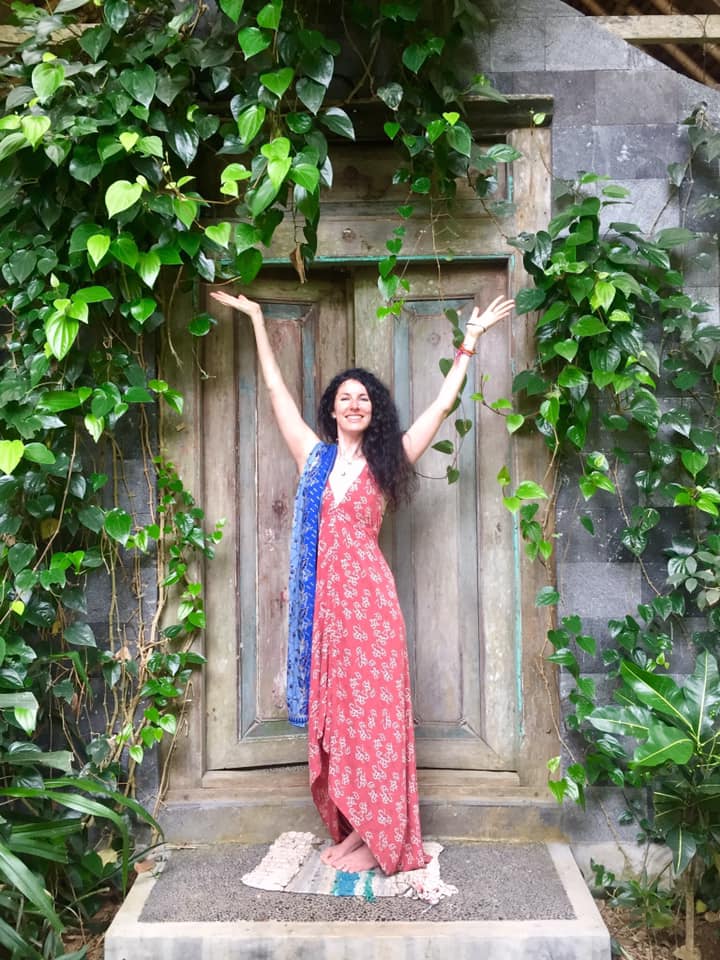 Jai Mata, Jai Kali, Durga Devi Namo Namaha. Jai Mata, Jai Kali, Durga Devi Namo Namaha. Shakti Kundalini, Jagadumbe Mata! Shakti Kundalini, Jagadumbe Mata!
Upon finding her seal skin, the Selkie is now in search of her sisters to take her back to the sea, back to her true self. She searches high and low and sings a sweet song to the animals for help. She asks dragonfly and blackbird who tell her to board a plane. She asks horse and dog who tell her to leave behind unwanted belongings, she speaks to frog and newt who tell her to meet their cousin Gecko in Bali. "There you will meet your sisters, and there you will know your heart." they say. The Selkie brings her best friend Phoenix along to experience the journey too!
Having just left a long term partnership and life back in Devon, UK in the summer of 2018 and with no responsibilities and a small lump sum of savings. I took a calculated risk to do something big, beautiful and life changing for myself and that was to go to Bali and attend a Women's circle facilitator training with The Be Woman Project in February 2019. I spent the summer months living with friends and working super hard to save up and left Plymouth in the beginning of December. I lived with family over the winter months and left for Bali on the 23rd February with my best friend. It was our first holiday together made extra special because she was granted a scholorship on the Be Durga training. I couldn't afford to pay for everything but I wanted her to experiance this training, she's done so much for me over the years and with Sharada's help, I was able to bring her. We didn't actually get to spend a lot of time together but that was OK, both of us are very individualistic and at times desire our own space to reflect on things, we shared the same room but I wanted her to have the freedom to make friends and have her own unique experience without me attached to her hip. We did manage to get a few pictures together though.