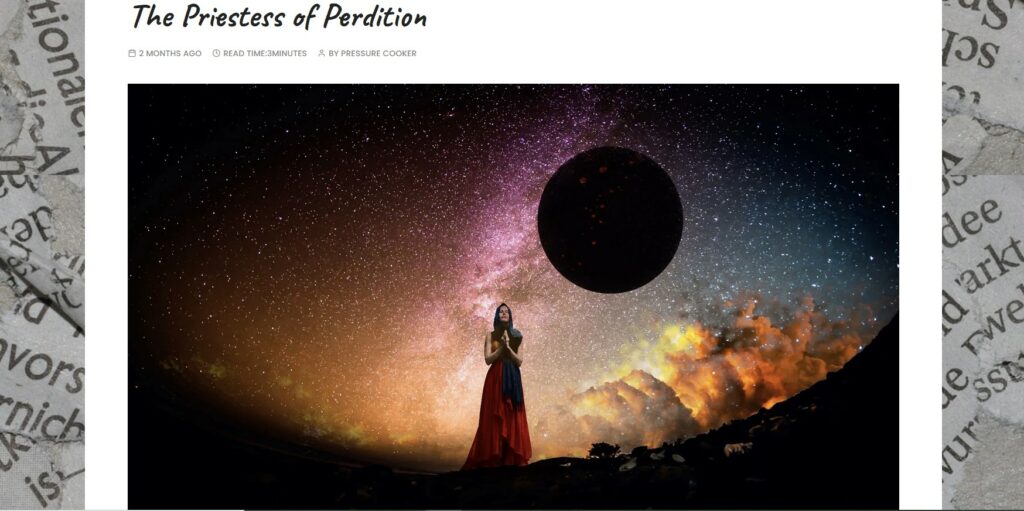 During my recovery from the ectopic pregnancy I had lots of time to myself.
I was unable to dance or crouch over a canvas to paint. But I could sit up with lots of pillows to write and submit poetry to sites to see if my poetry is good enough to be published.
Pressure Cooker Literary where among the first to publish one of my poems!
After about 40 rejections from other sites, Pressure Cooker Literary emailed me to tell me they had published The Priestess of Perdition!
They are an international poetry and literary magazine based in Pakistan.
Continue reading