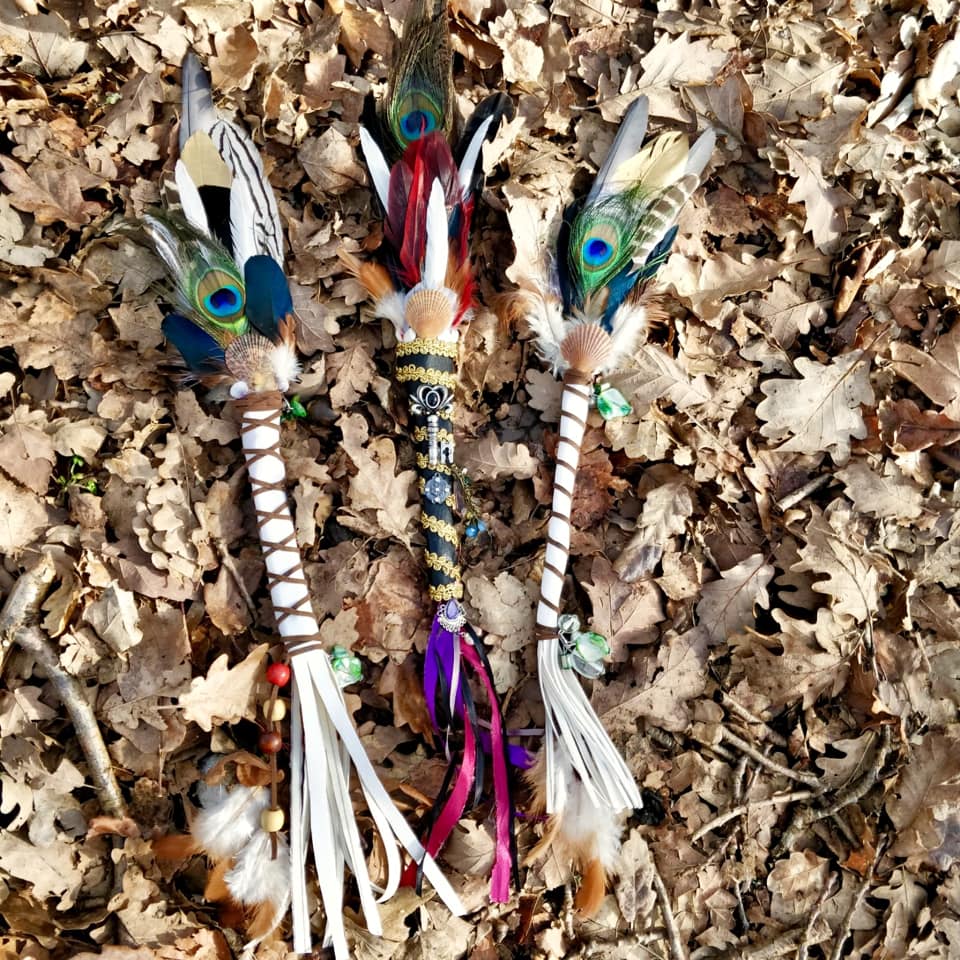 I handcrafted Smudging Sticks during my recovery from my operation and I befriended Nick Huard of the Native American bear clan. Nick Huard is an incredible dream catcher maker and master craftsman.
He creates a variety of things including ceremonial daggers, smudging sticks and more.
His work appears in the book: Dreamcatchers: Legend, Lore & Artifacts
He inspired me to create my own smudging stick to use for my own classes and ceremonies.