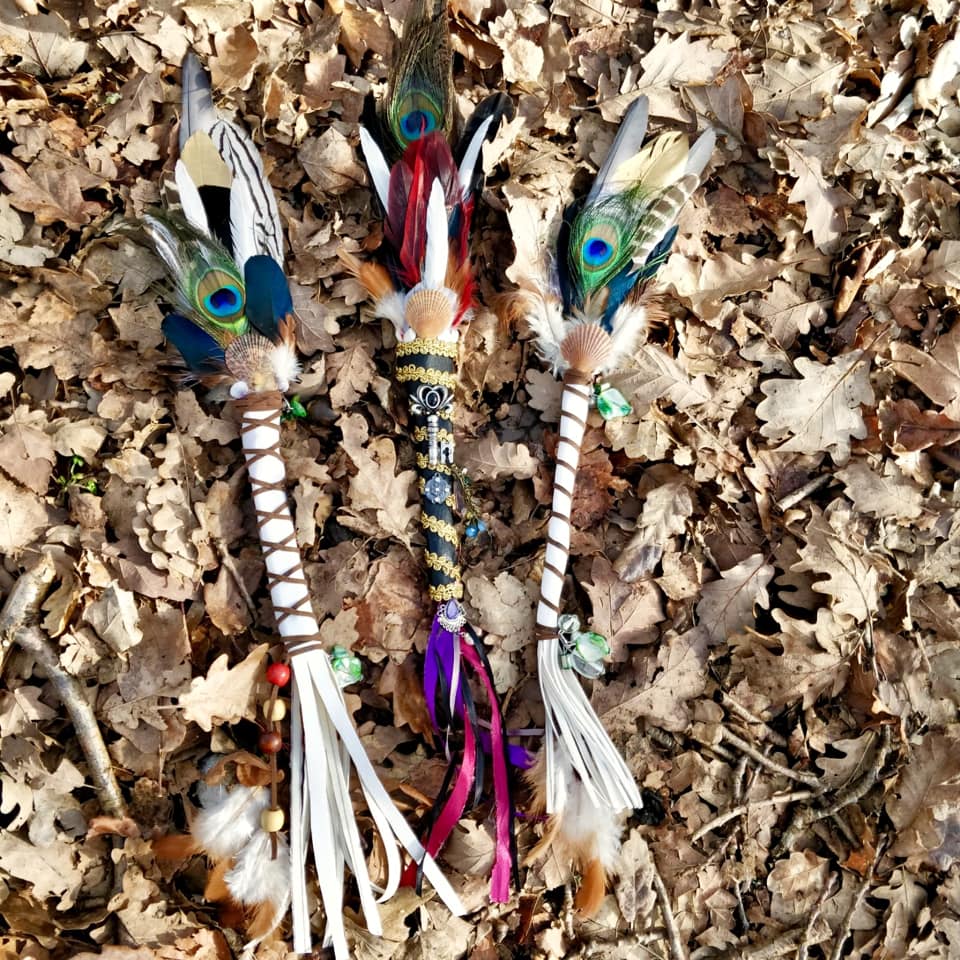 I handcrafted Smudging Sticks during my recovery from my operation and I befriended Nick Huard of the Native American bear clan. Nick Huard is an incredible dream catcher maker and master craftsman.
He creates a variety of things including ceremonial daggers, smudging sticks and more.
His work appears in the book: Dreamcatchers: Legend, Lore & Artifacts
He inspired me to create my own smudging stick to use for my own classes and ceremonies.
Two more were craft for friends, one is a witch and enjoys ceremony in a coven. The other facilitates Cacao Ceremonies.
Each one is vegan friendly, uses upcycled material and ethically sourced feathers.
All smudging feathers I create, honour the 4 elements.
In general the represent the element of air, but they do have their own symbolism too.
The crystals at the back represent the element of earth.
The shells represent the element of water.
And each stick will include something red to represent the element of fire.
All smudging wands are blessed under a specificl moon phase with reiki, sage (or sweetgrass) and is given a loving, protective incantation.
I plan to create small batches of these smudging feathers to sell after classes and workshops I teach at festivals and retreats.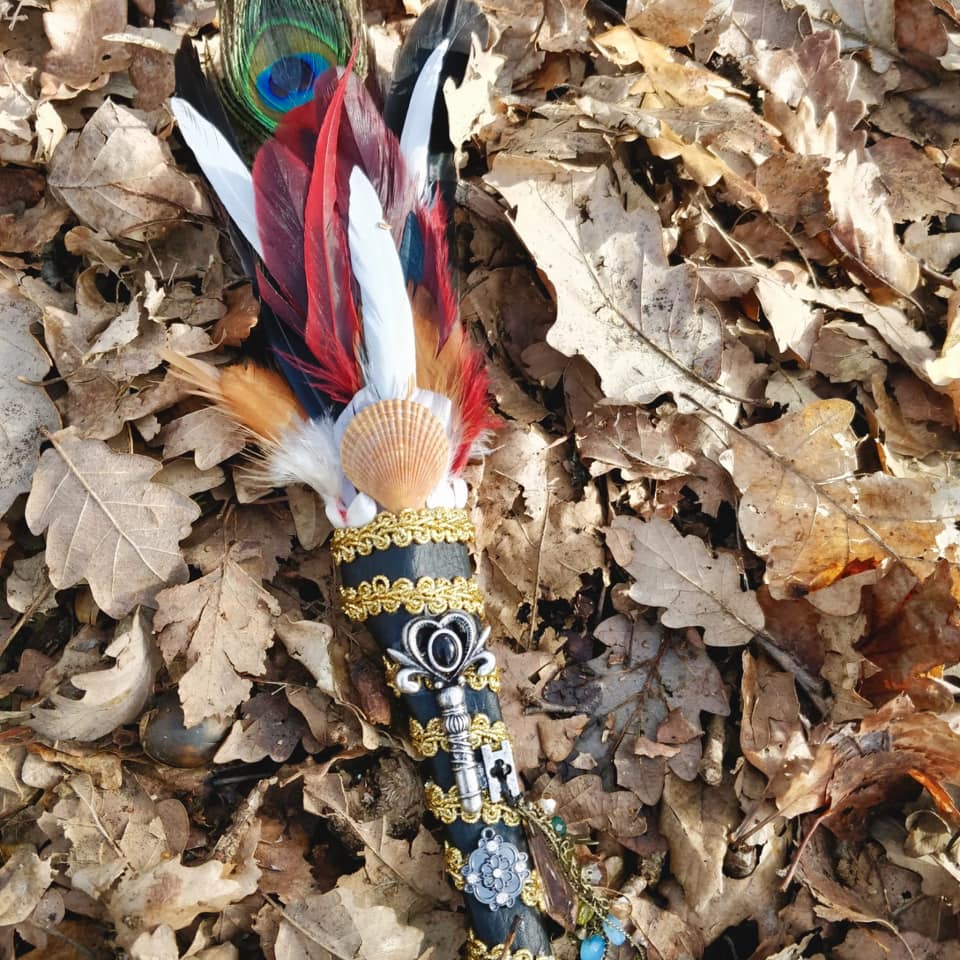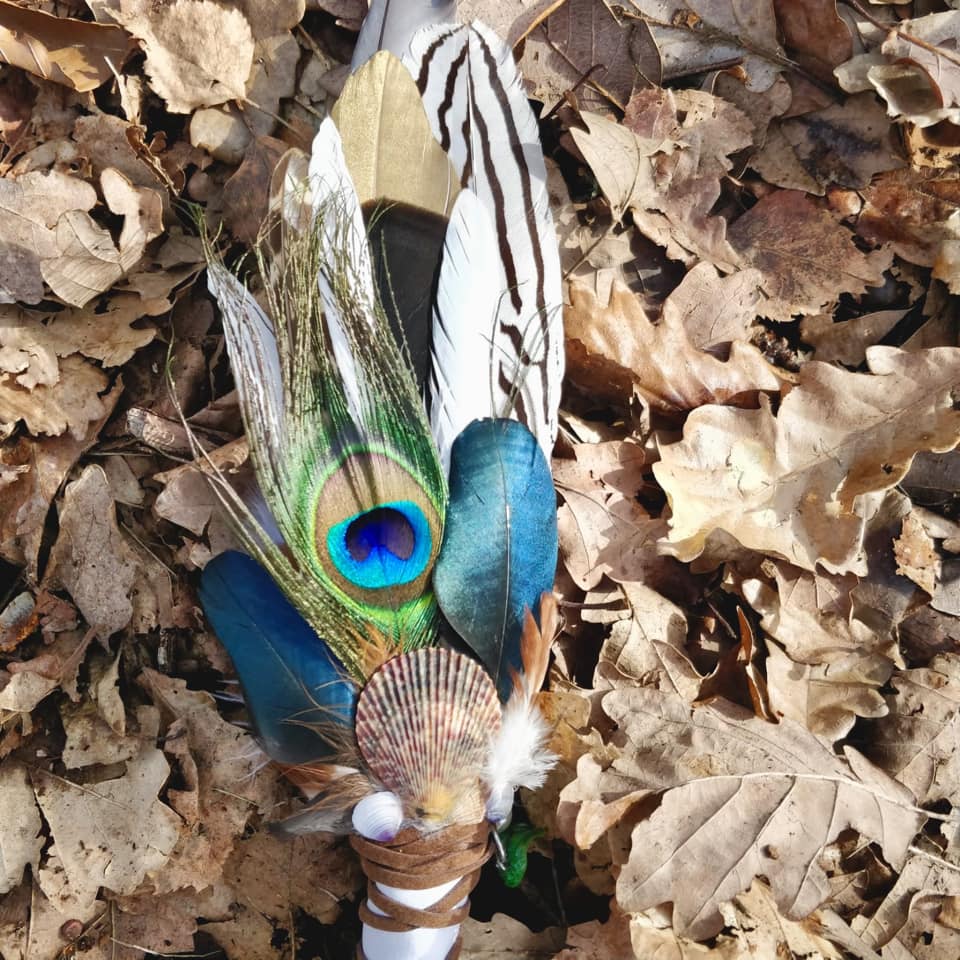 Contact me for comissions.
If you liked this, check out my Art Journal flip through