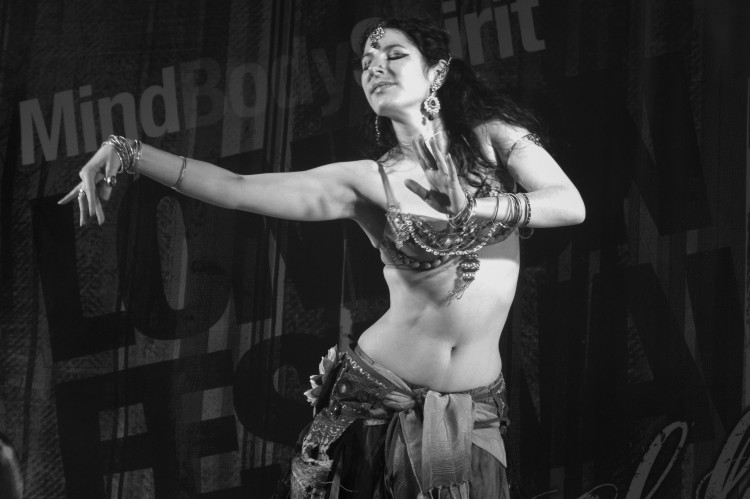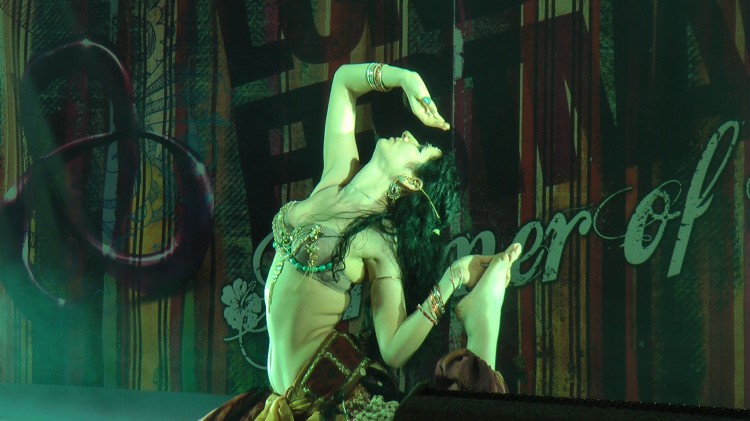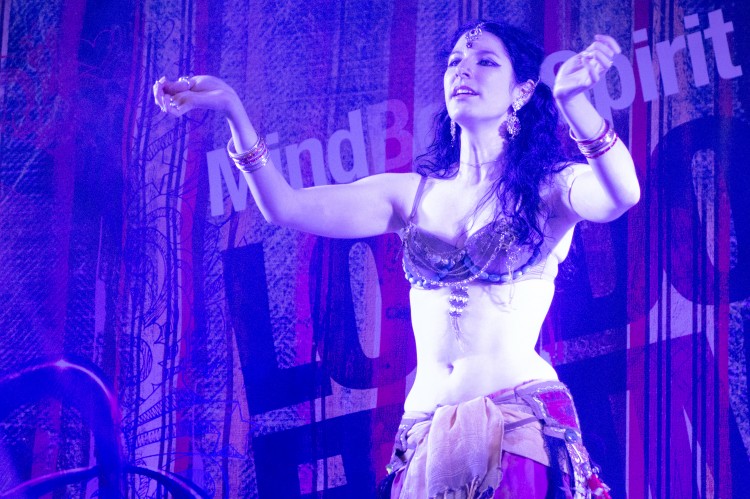 This dance is to honour the Goddess Lakshmi, I invoke her to come alive through me and I hope people can feel that energy. I own a Lakshmi Statue at home, she was a gift from my mum.
So this is how I imagined her dancing on the Lotus Flower during the Churning of the Sea of Milk.
Lakshmi is my Zodiac Sign's Goddess (I am a Libra, born October 11th) and she is Celebrated in October during Divali "The Festival of Lights" in India. She is known to have long, jet black wavy hair and wears a red Saree. she is the Goddess of Wealth, love, Beauty and Abundance. Sound familiar? A few later goddesses from other cultures like Aphrodite and Venus borrowed her traits and made them their own. She was born of the sea (or Ocean of Milk) and stands upon a Lotus flower and her consort is Vishnu 'The Creator'. Lakshmi's four hands signify her power to grant the four type of Purusharthas (ends of human life), Dharma (righteousness), Artha (wealth), Kama (bodily pleasures), Moksha (beatitude).
This performance is darker and earthy in comparison to previous routines. I was seeking out the real me, where magic and mysticism boil in my primal blood.
I was invited to perform at Mind, Body, Spirit Fest in London at Earls Court during the May bank holiday. This was a big deal for me because even though I have gained countless experience
performing around the UK and abroad for festivals and events, this particular one was huge and international. Specialists from all over the world including India, Australia, New Zealand, America and Africa attend here every year to provide talks, healing workshops, seminars and performances to the public and I can now proudly say I am one of them! Well known authors and mediums were there, Angel therapists, Acro-Yoga tutors, palm readers, Aura-Photographers, Massage Therapists, Nutritionists, herbologists, Crystal healers, Tarot Readers, Shakti Dance teachers, Chakra balancing and many more. The space held hundreds of stalls for local traders to show their craft from Crystal Jewellery and home décor, a meditation tent, book shops, organic foods and a 'Love Dome'.
All in all it was great fun and a huge life event for me in 2013. People seemed to really enjoy my routines and costumes, asking if I teach and then telling me that I should and also asking advice on costuming and where did I get those gorgeous headdress's and Endless Wave Harem Pants?
After my performance I treated myself to an aura reading and an awesome Indian Head Massage.
Here is the Mind, Body, Spirit Website
These are the people I received my Indian Head Massage from: International & Ayurvedic Centre
This is where I bought my Indian earrings, Sahara Chain & Tikka from: Jassi Indian Jewellery
This is where I bought my Celtic Headdress from: Knights_in_white_satin
The lady is from Scotland and makes Headdresses and medieval costumes by hand.

This is where I bought my Endless Wave Harem Pants: Dray Family
Two more videos from this Festival will be posted shortly plus one performance from a Hen Night, So stay tuned.
Any questions you want to ask me please do get in touch.