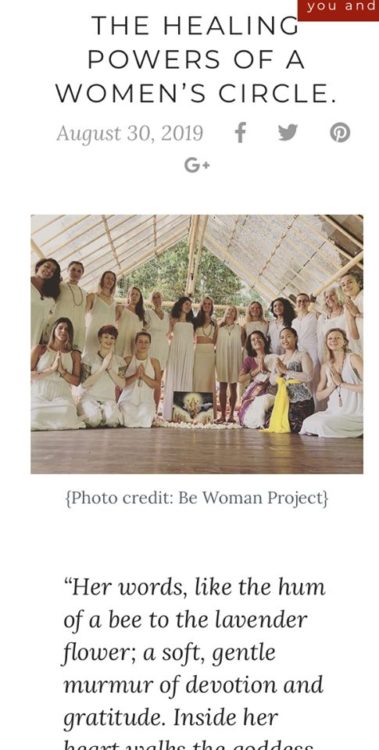 New article up with Rebelle Society all about the ancient history of women's circles, what they are, why they're important for modern women and my love for the Be Woman Project.
I have had a facination for witches covens, goddess gatherings and priestess temples for so long now. I do feel this is a past life coming through- perhaps I was once an ancient Egyptian Priestess? Who knows? I really wanted to write a piece that discusses the general history of women's circles in the ancient world, tribal communities and their comeback in Western society.
This is really only an introduction and a guide into this world and I'm working on a Goddess gathering book that includes working with Goddess archetypes in your ciricles and for yourself, meditations, visual journeys, how to create your own circle, art activities for women and other lovely things like making and preparing herbal teas and blends for specific goddess personalities- What would an Aphrodite woman love to drink? Maybe a Saraswati woman loves Oolong? My own poetry and illustrations will be included with mantra and pagan blessings. All kinds of yummy stuff for the modern goddess!
Until then, have a read of this article:
"Her words, like the hum of a bee to the lavender flower; a soft, gentle murmur of devotion and gratitude. Inside her heart walks the goddess — barefoot and shining like a vast ocean unfolding and dancing, as her great eagle wings rise with the moon to kiss the stars."
Women and men have been gathering in circles since time immemorial. Women in particular would come together during certain lunar and menstrual cycles throughout the month or for special events in the year.
"Women have a sacred bond with each other, a bond of trust, which has broken down and been forgotten by societies over the last decades. Women's circles help us to rediscover and re-establish that bond and the value of being a woman, having a sisterhood and being a mother in and of the universe." ~ Be Woman Project
This is an ancient practice the West has forgotten… until now. These circles are making a comeback in Western societies. Tribes all over the world still participate in sharing circles that also include ceremony and ritual, thus creating a safe, sacred space for women of all ages, allowing women to witness the Divine Feminine in and around themselves.
It is a powerful force when women come together to support, embrace, and inspire one another as we move through life's cycles…..
Read more here: The Healing Powers of a Women's Circle