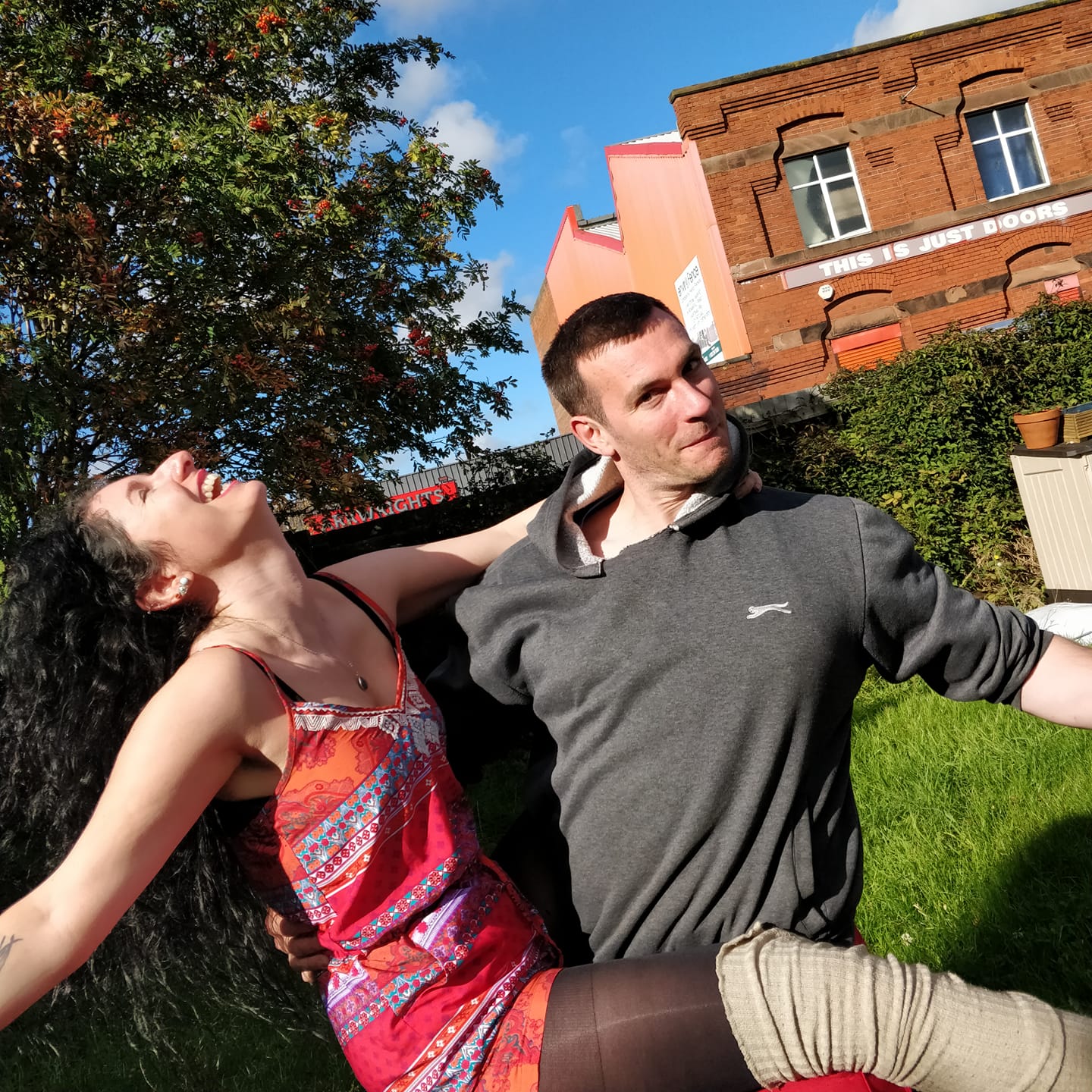 At the beginning of lockdown 2020, I went to live with my beloved in Liverpool. After six years living in Plymouth then spending most of 2019 abroad, I planned to settle in my hometown of Blackpool again to figure out the next chapter of my life. The Universe had other plans…
The moment I walked back through the doors of my childhood home in October 2019, the week of my 34th birthday (hoping for a few months pitstop), I realized being there was a big mistake and I wished to magically grow wings and fly back to Cyprus. However I endured the life lessons thrown at me for a spell.
A few weeks later I met Craig and fell in love. I have never fell so hard about anyone before. By his birthday in February we made a joint decision for me to move in with him (partially). And we've not look back.
The year for me has gone full circle
my 35th birthday came and went, we are still together and we now live in London. It is amazing how things can change within one year!
I am surprisingly enjoying life in London, the area we live in feels like a small town and offers all that we desire- from fruit stalls, to Ikea, to Holland & Barretts and gyms, to cute coffee shops and a world food kiosk, to a Buddhist centre, massage clinics, Hobby Craft and antique shops. There are three parks in walking distance and as with everywhere in London-transport is easy and common.
I love our flat, it is quirky and light. Our living room is almost fully furnished and unpacked. We are still working on our bedroom and office space.
Craig has settled into his new profession with ease and I also start a new job soon as a virtual tech, admin & social media support to a small company called Teen Yoga Studio, which I will expand upon further in a later post.
I am also working on an article for Kindred Spirit Magazine, a new meditation to be recorded and I plan to have my poetry book finished to be published in February next year.
A new writing project will be started up soon after which will be a collection of writing by women called "Wild & Wayward Women"
And a brand new website will be created for this blog too. I am no longer "sunflowerteeth", this is a rebrand: I am now Katie Kalyani ~ The Wild Yogi
Life just got a little sweeter…And I'm excited to finally breathe and enjoy it.
Stay tuned for new content and new ventures. This blog may change in appearance as well, I am feeling super playful with everything!