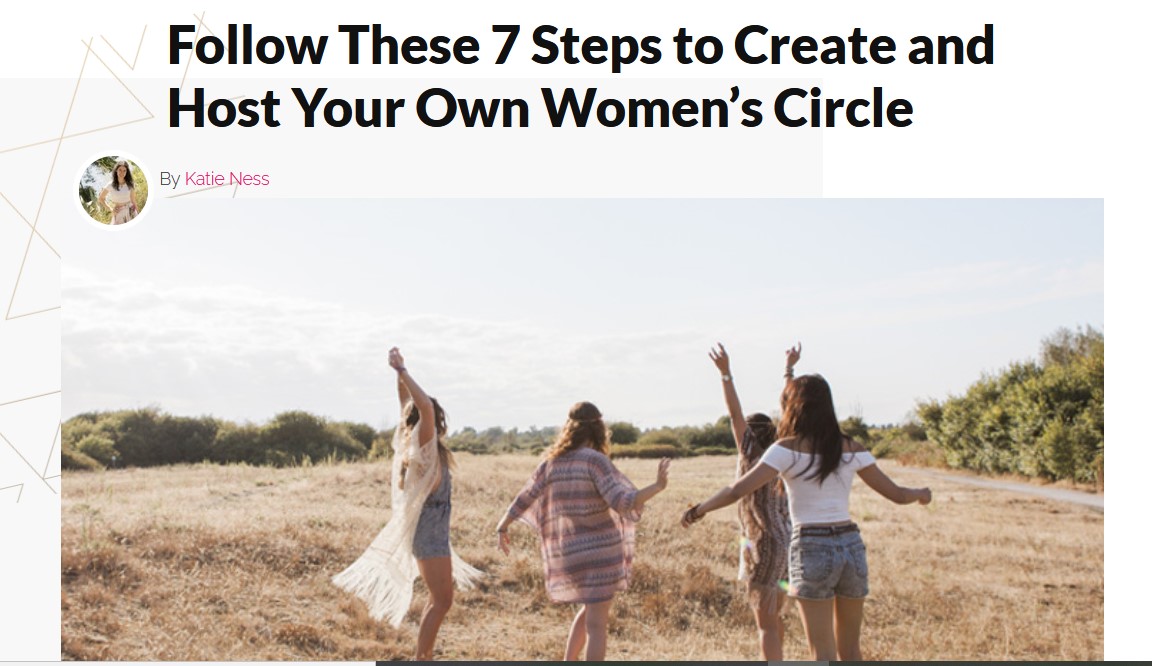 Here is my latest article with Yogi Approved. This is my last written peice for them until next year. I have ideas for future articles however I am now working on an illustrated poetry book. Enjoy!
Women's circles are essentially a gathering of women, for women.
They're often practiced within a circular setting, using a decorative altar or mandala as the focal point in the middle. These circles feel inclusive and mimic the cycles of nature and the comfort of the womb space.
While women's gatherings have been around for thousands of years, they have gained popularity recently – especially in the yoga and wellness community.

What Are Women's Circles?
Women's circles allow for sharing, support, and feelings of safety within a non-judgemental environment.
It can be very healing to experience validation and to feel honored by other women, especially in a world where women are often taught to compete with each other, compare bodies and status, be jealous, gossip, judge, etc.
Read more here: Follow these 7 steps to host your own women's circle